Lobster Nachos, Hidden Mickey's, and Sequins
Over the weekend we went to The Cove Bar in Disney's California Adventure. We've heard great things about the lobster nachos and the drinks. We went on a Friday at opening and it's not as crowded and you have first dips on the tables with the great views. Scott and I split the lobster nachos and I ordered the coconut elixir. I'm so hungry as I'm writing this and it was a bad idea to blog about delicious food.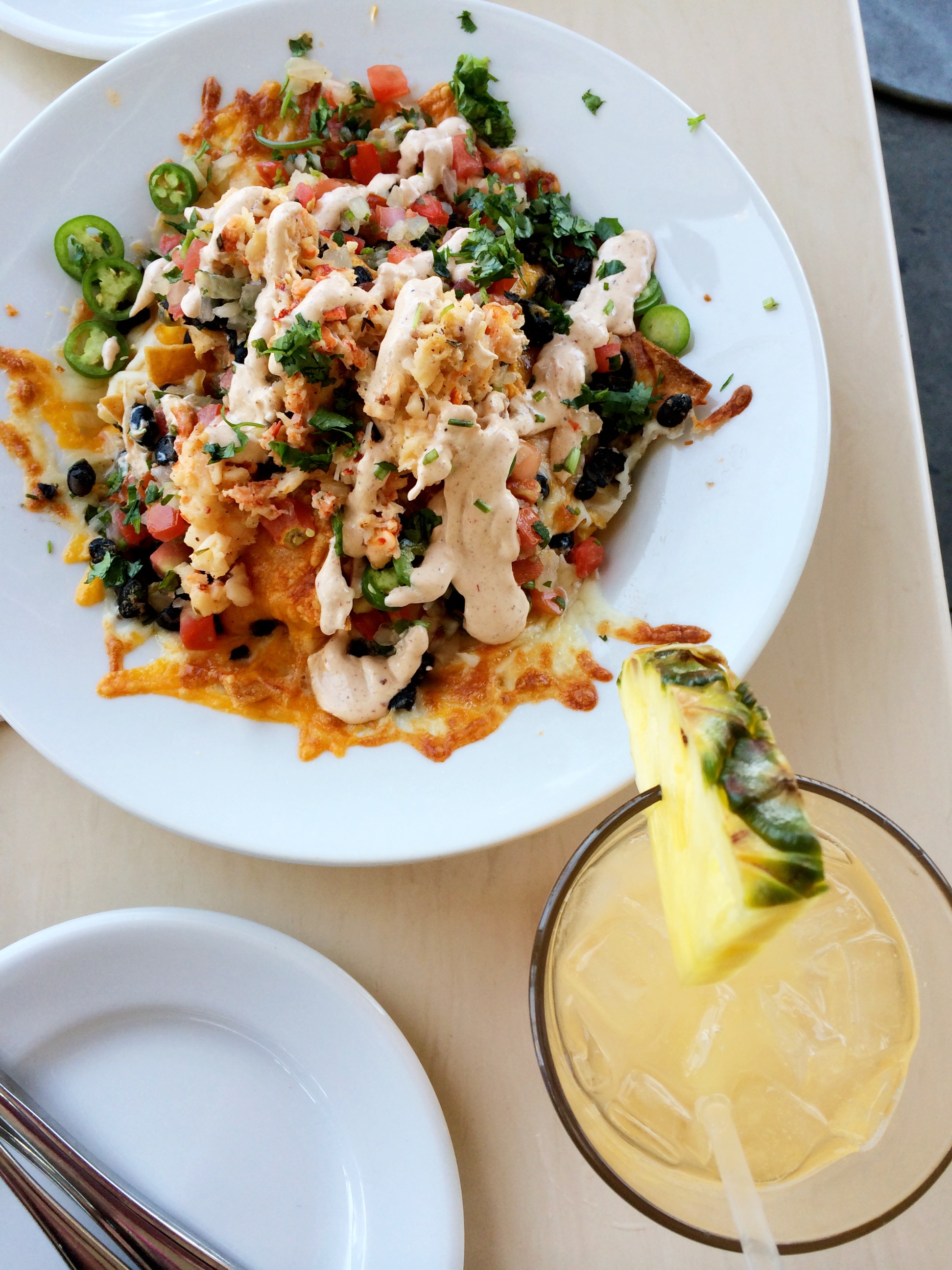 It was the first weekend of summer and with SPF 70, I still got sunburnt. I used to have this awful weird sensitive disorder where if I went in the sun at all, my skin would flare and get bumpy and bubbly. It was so gross but after pregnancy, it went away. Thank you, hormones. I look forward to spending my summer days comfortably outside. I also picked up a new set of Mickey ears. Pink, polka dots and sequins. It was a cherry on top of my sweet weekend.